Over the Memorial Day weekend we went camping at Cape Hatteras. It was a wonderful weekend with the sea, sun, good friends, great laughs, and numerous beers. We stayed at the Oregon Inlet camping ground which was ideal – right behind the dunes to the beach, and super close to the marina. Nags Head was a short drive away for anything we may have needed as well. If you do ever stay at the campground though, be prepared for burrs (wear flips flips!), and a ton of mosquitoes.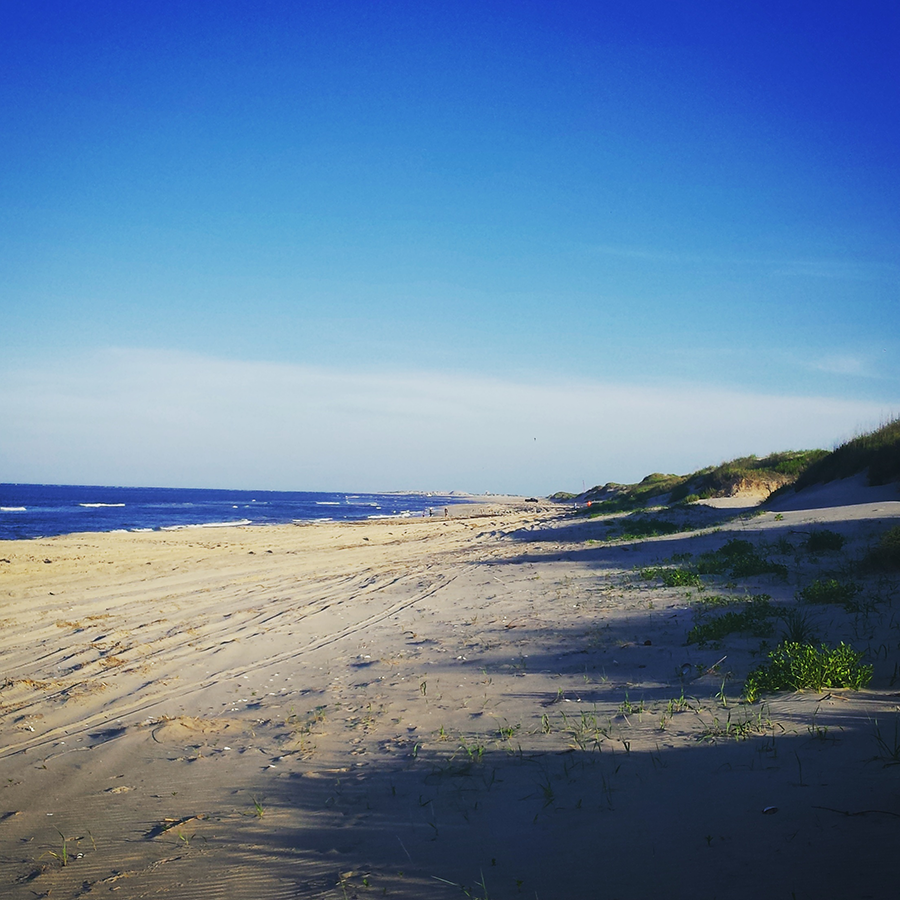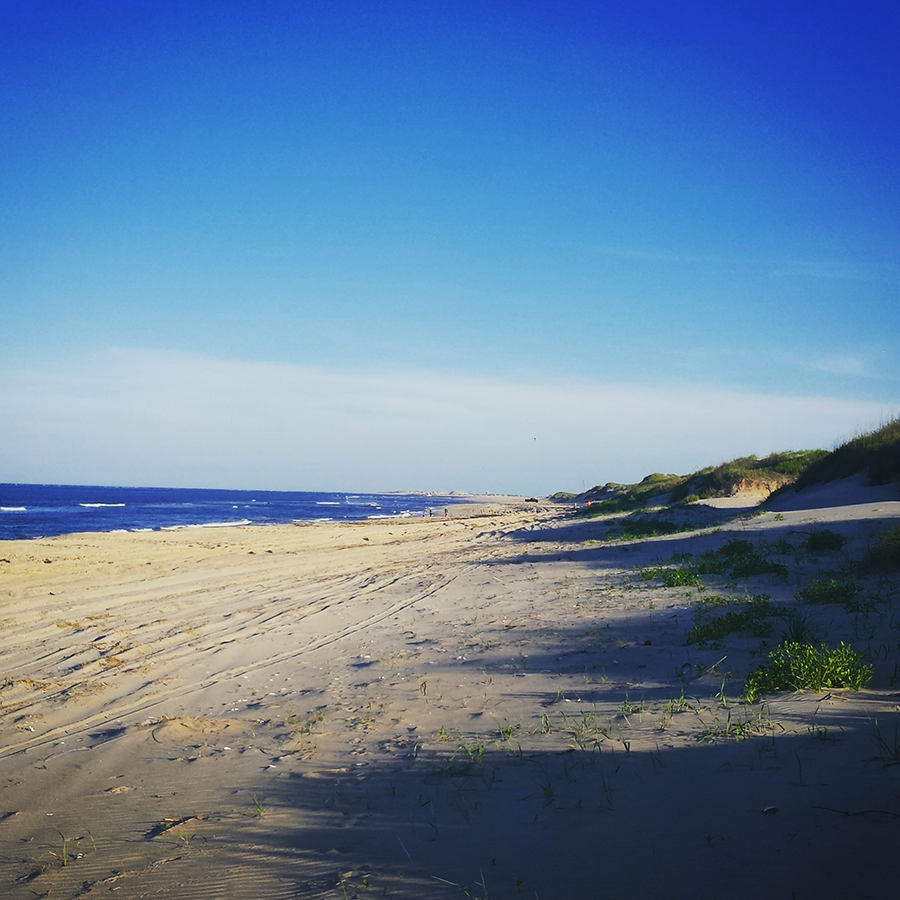 We were meant to have rain the whole weekend but the weather was gorgeous until our last day, so we were super happy. The beach was lovely in the late afternoon with hardly anyone around. During the day it was a little manic with 4x4s all down the beach, we still had a lovely time. We met our campsite neighbours and played Bocce ball with them. Good times!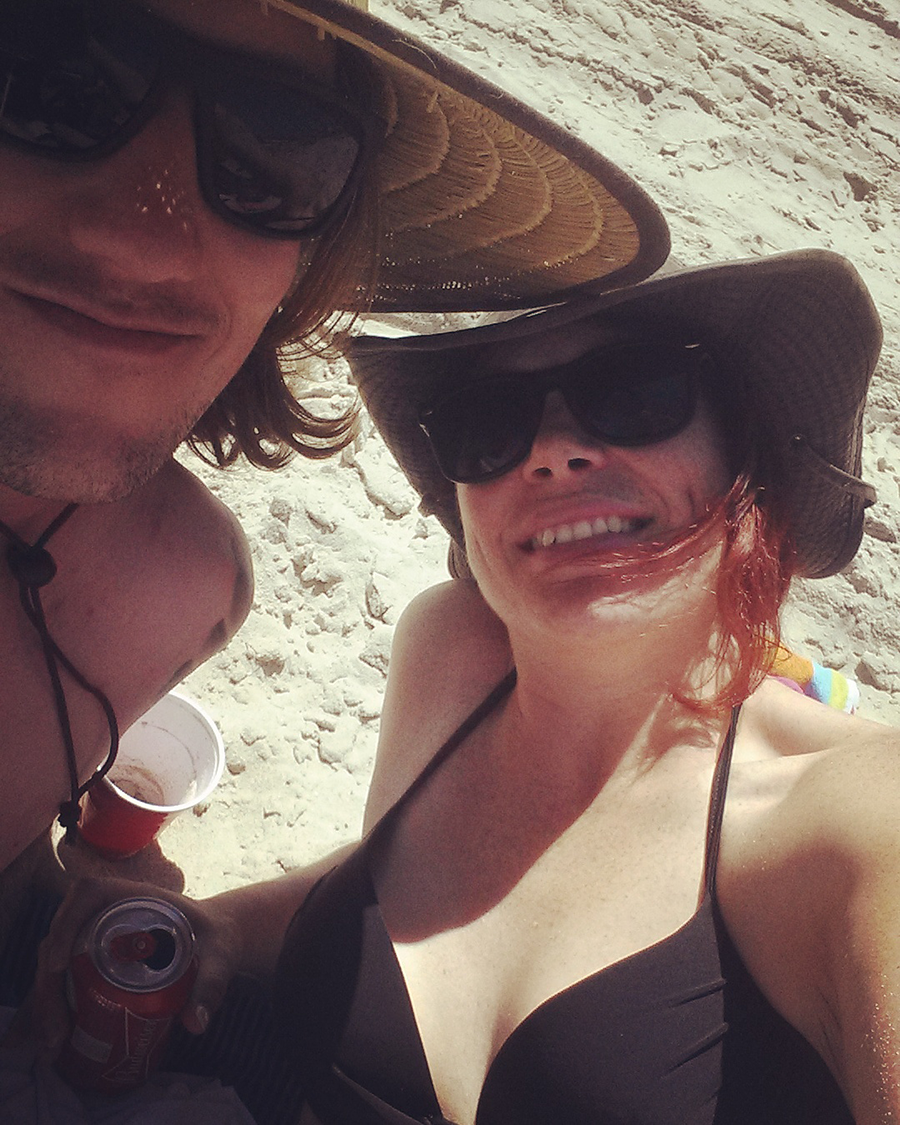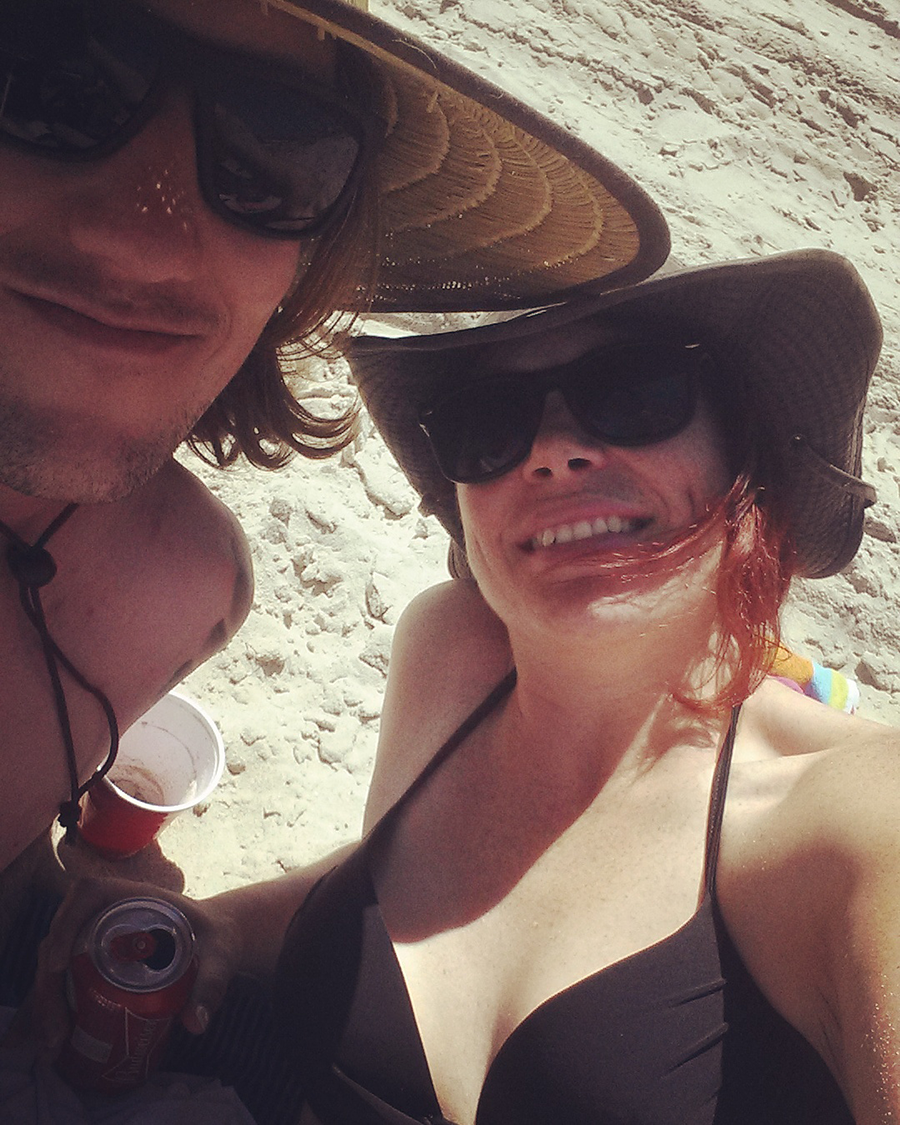 One of our friends brought his boat, so we took that out late Saturday and explored some of the remote islands. We happened across some sanctuary spots which were gorgeous. Sunday we also did a boat trip to get some fishing in, but that was a little rough (the incoming storm was making it a little difficult) and I've since learned that perhaps boating is not for me. It was an adventure though!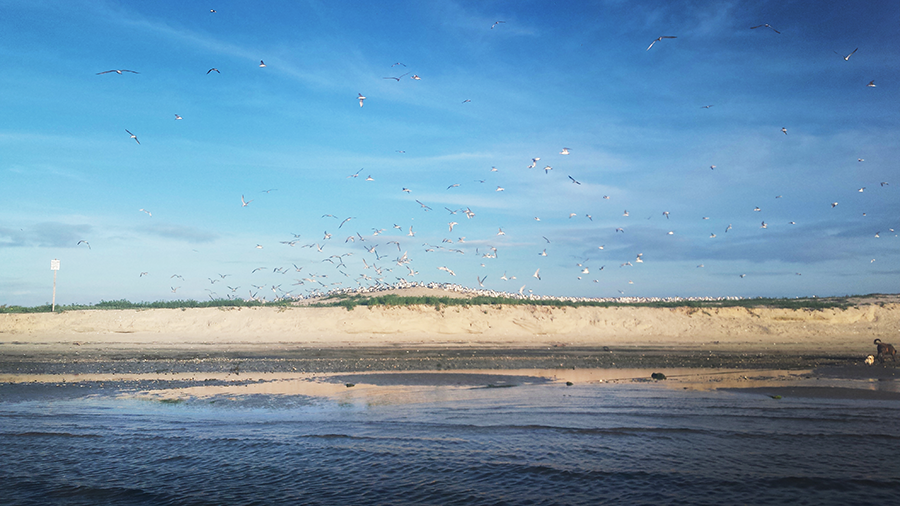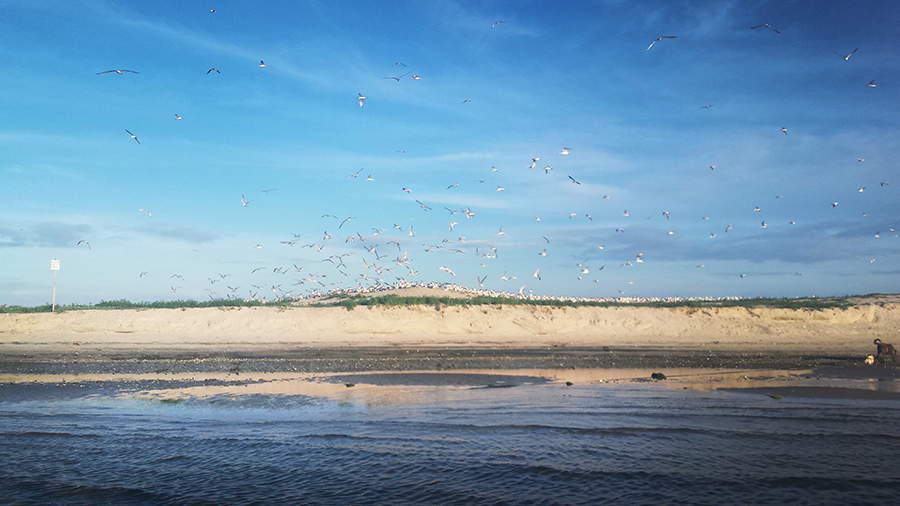 It was a lovely weekend though! I can't wait to go back. We had so many great laughs (the beer may have helped with that), and although I am still super self-conscious in a bikini, I tried to let that go and just enjoy myself. So what if I have a few extra wiggly bits, right? I only regret not seeing the wild horses. A good reason to return though.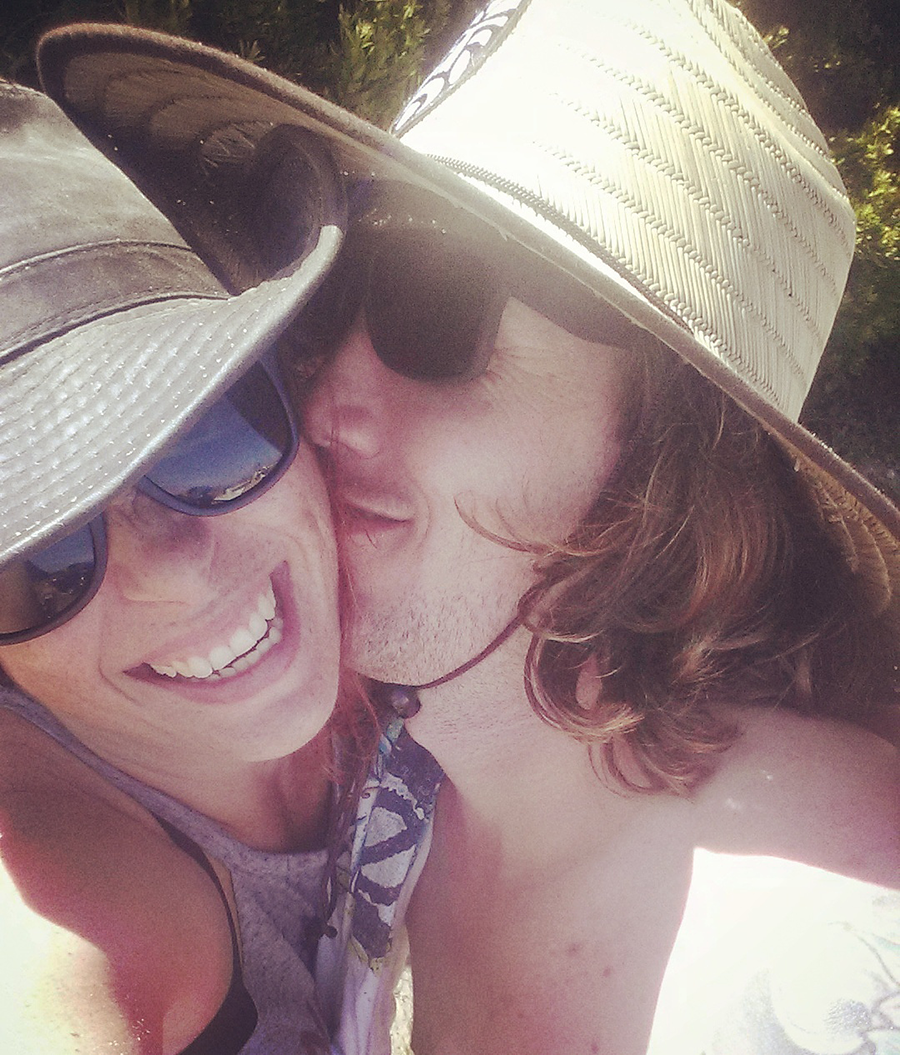 A few great camping food recommendations, and reminders for myself for next time: