another skater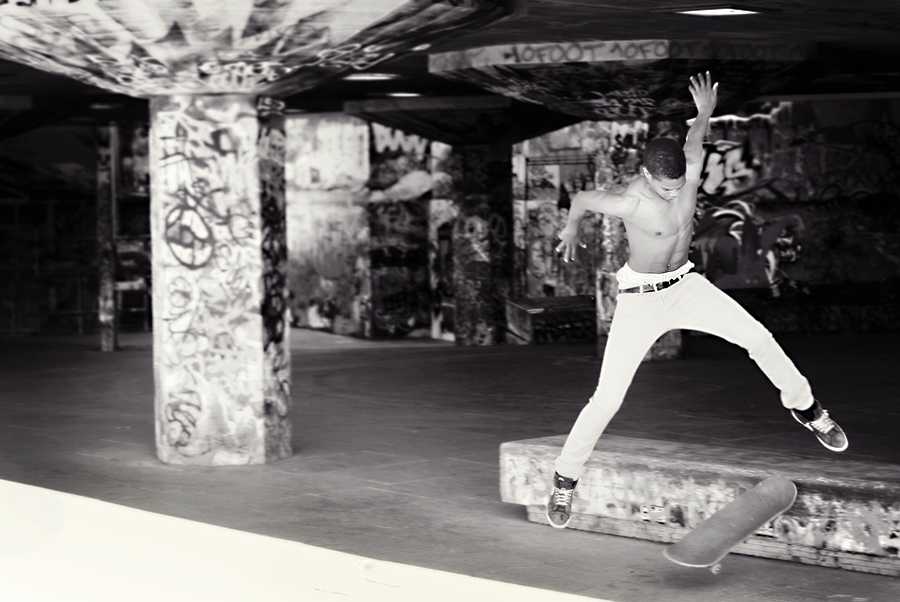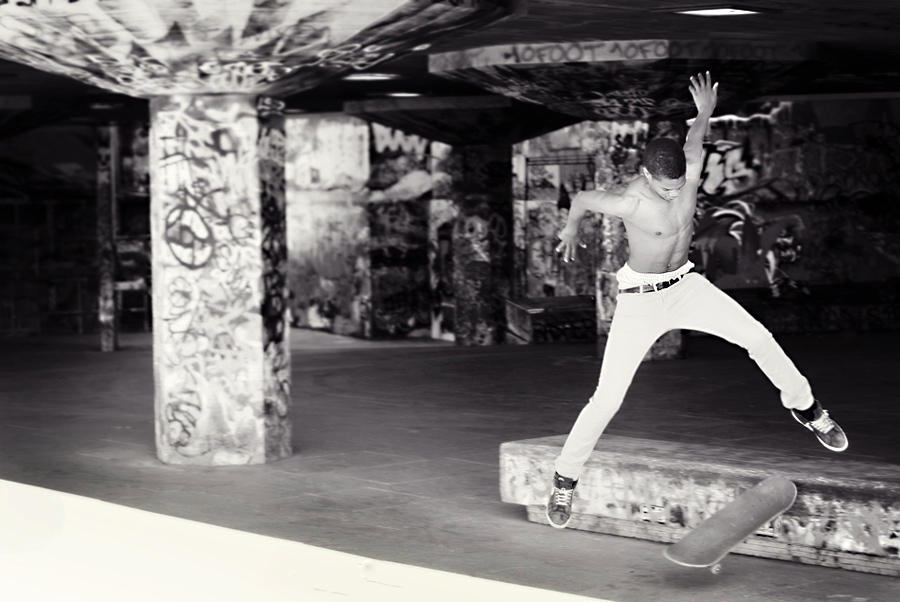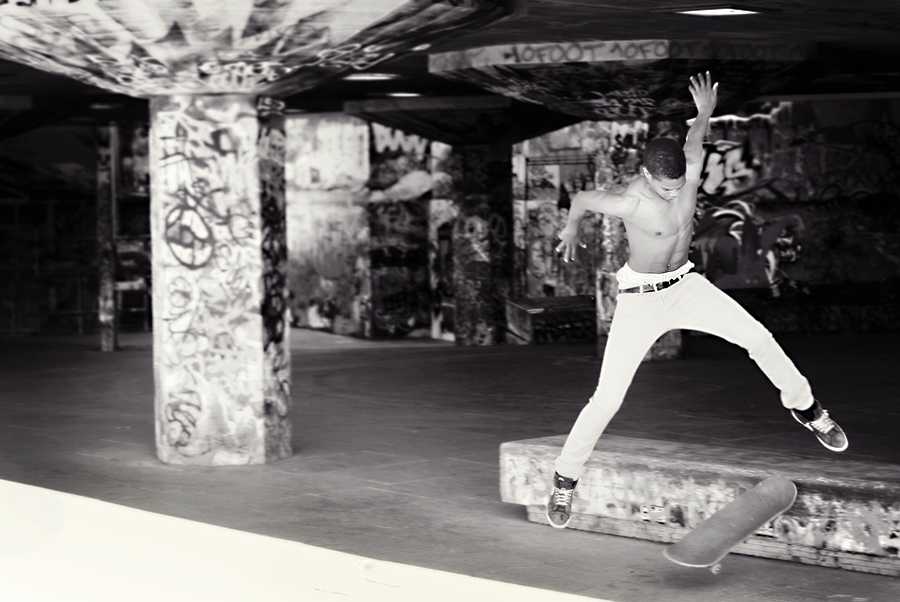 another skater from south bank.
Great instant shot, b&w works well!

Absolutely awesome!! The undercroft is so good for photos but the temptation is usually to shoot in colour and make the most of the graffiti, B&W is an outstanding choice here – really brings the skater to the fore!

I really appreciate your work! I'm looking forward to seeing more photos capturing human gesture and motion!

great shot, the context add to the feeling.