lean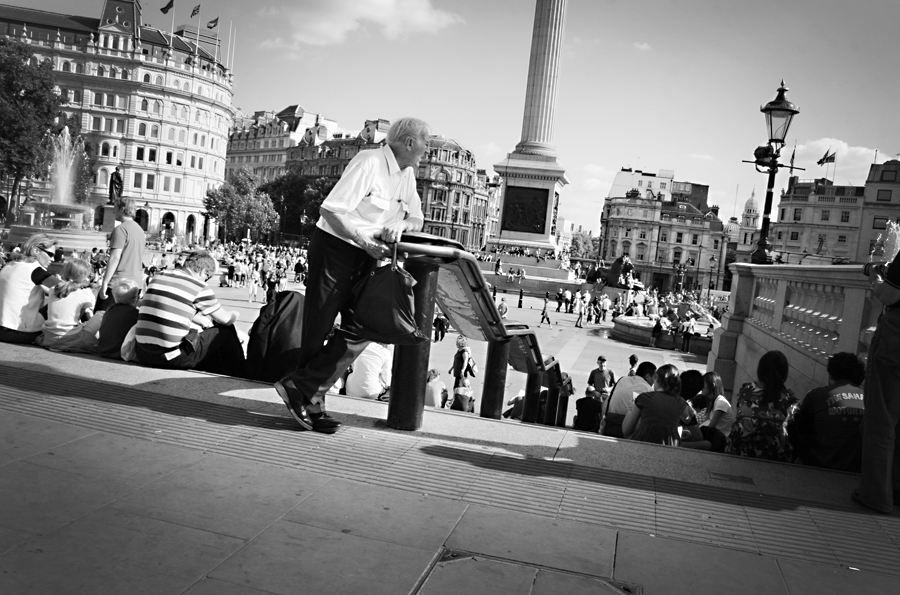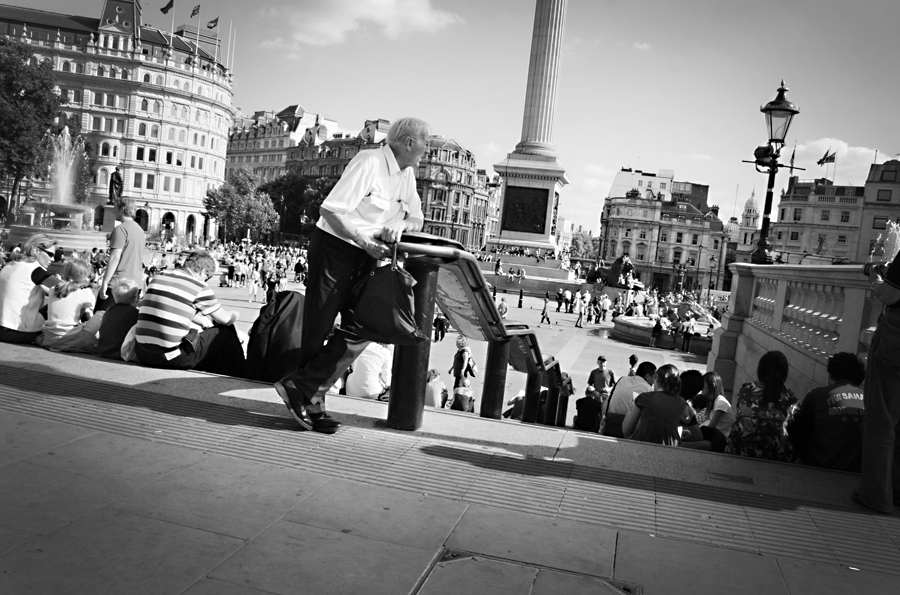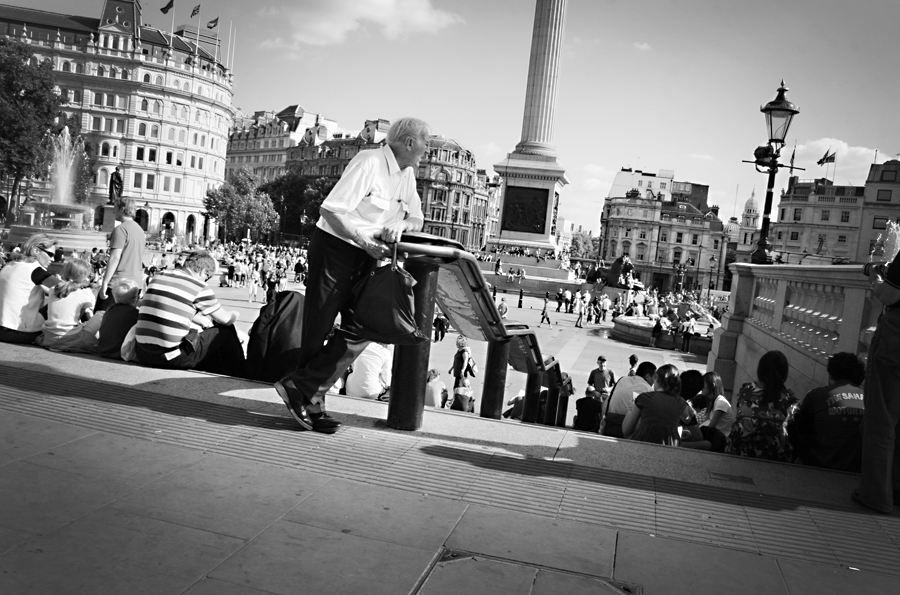 another shot from the hip. always fun.
Very interesting photo. I've been there once so I know the place. One man who looks to all the people…
Your choice for B&W is very well done.

Ha! You shot him too? He looked so tired and weary… poor man.

My daughters favourite place, second only to Hamleys, when we visited London. She fell in love with the lions and the pigeons. Great street scene well done.

wonderful scene from London! been over 15 years since i've been there …. I'm due to go back!

Wonderful. The gentleman in the foreground adds to the beauty.

Lorissa, I could look at your photos all day long and remain captivated!