crowded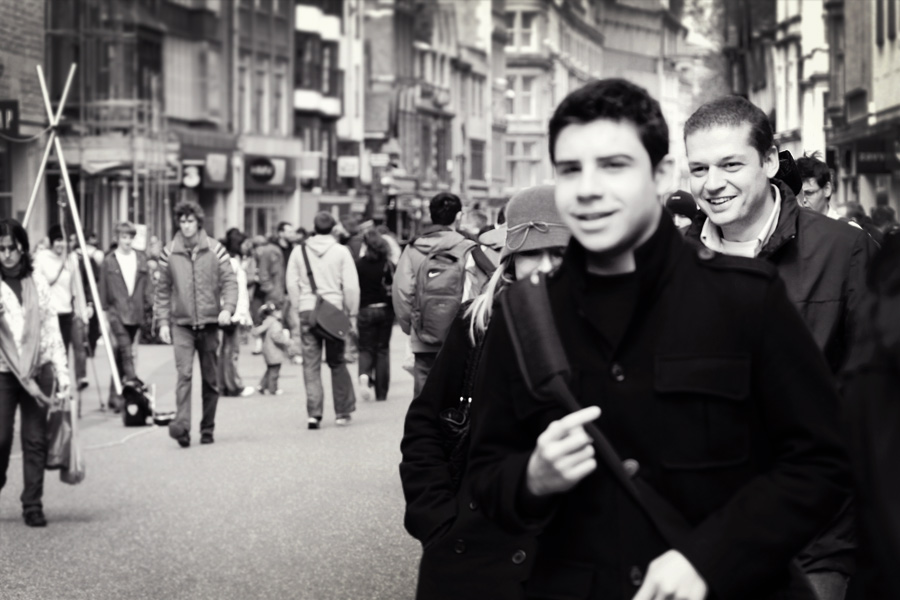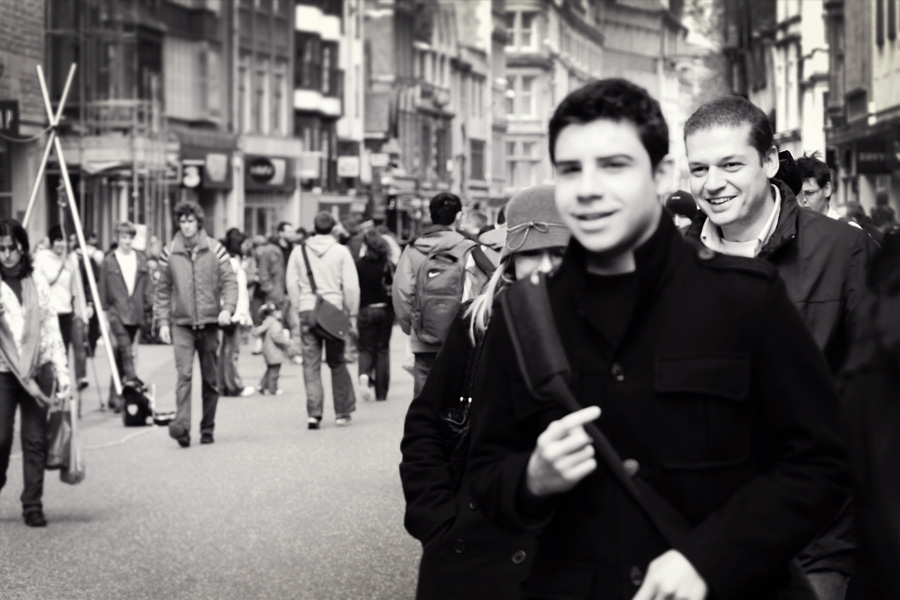 a crowded saturday in oxford. not sure why i like this – blurred guy and all.
I love photos like this one :)
Street photography in it's purest form – Black and white human situation – in this case – smiles.
Great!

Nice shot. I like how the figure behind is in focus. Makes it stand out interestingly.

I take a lot of photos like this too, there's something fascinating about capturing people going about their daily business.
I love how the only person that isn't blurred is not a the main focal point, but he is…if that makes sense…

foreground. yay! interesting use of focus. good processing too.