I've been on a health kick lately trying to rehab my knee after tearing it in a game, and just give my body the nutrients and exercise it needs. It all comes down to choices. In every thing. I also realise how important exercise is for me to keep my depression at bay. It's amazing the difference it makes in my day. It's the one thing I always recommend to anyone who suffers from depression. Even a walk makes a difference. I take the dogs on a 1.5 mile walk in the morning, and another one in the evening, and then try to get a workout in at least 5 times a week, if not more.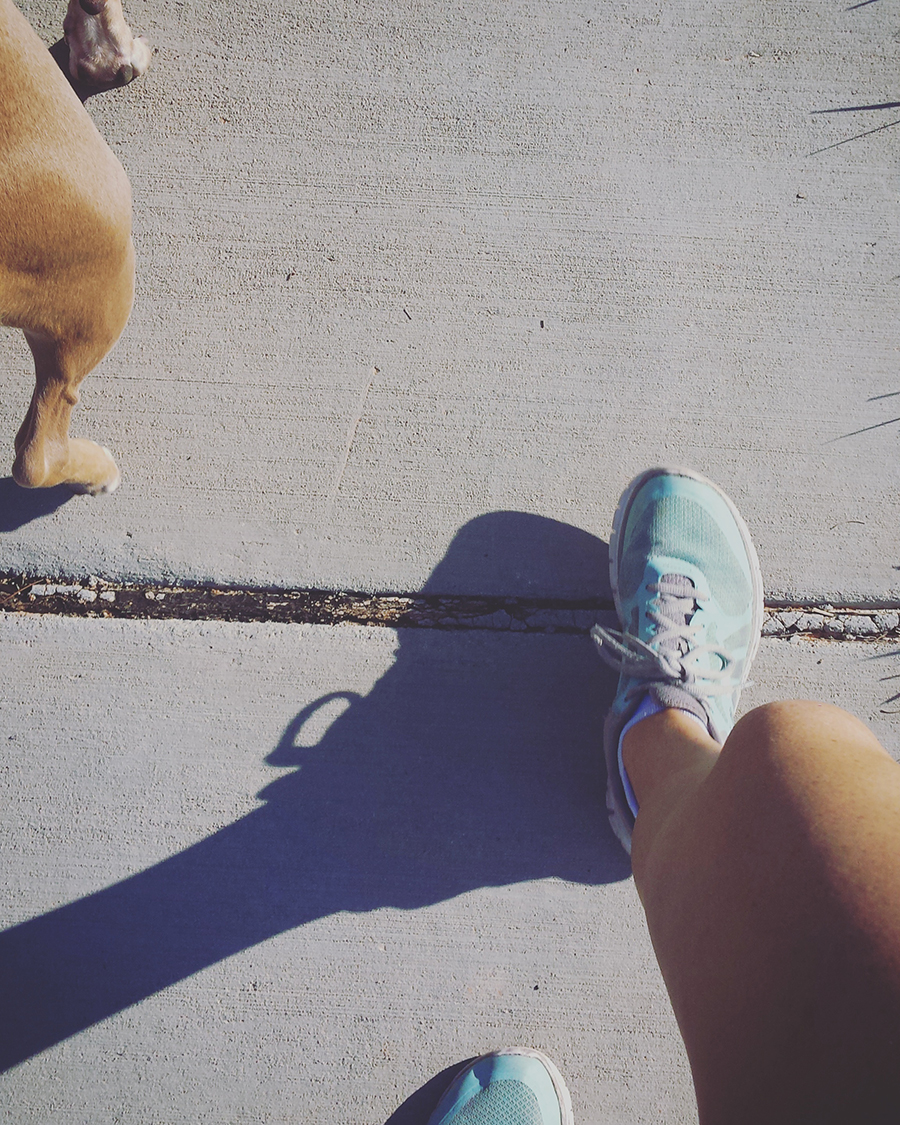 Making the right food choices is my biggest battle though. I love food. Taralynn has been a huge inspiration for me recently and I'm eager to take part in her August fitness challenge starting tomorrow. She posts some great recipes and is constantly active!
As part of keeping on track I'm back on MyFitnessPal and I highly recommend it for tracking your calories. I don't recommend becoming too obsessed with it, but it is immensely helpful in seeing how much you are actually eating every day. Tying it into my Runkeeper app I can also make sure that the calories I burn are accounted for. Eating too far under your calories is just as bad as eating over your calories. I've also recently started using CharityMiles making every walk and run I do feel like it is doing more good than just burning my fat. You earn money for the charity of your choice for every mile you run/walk.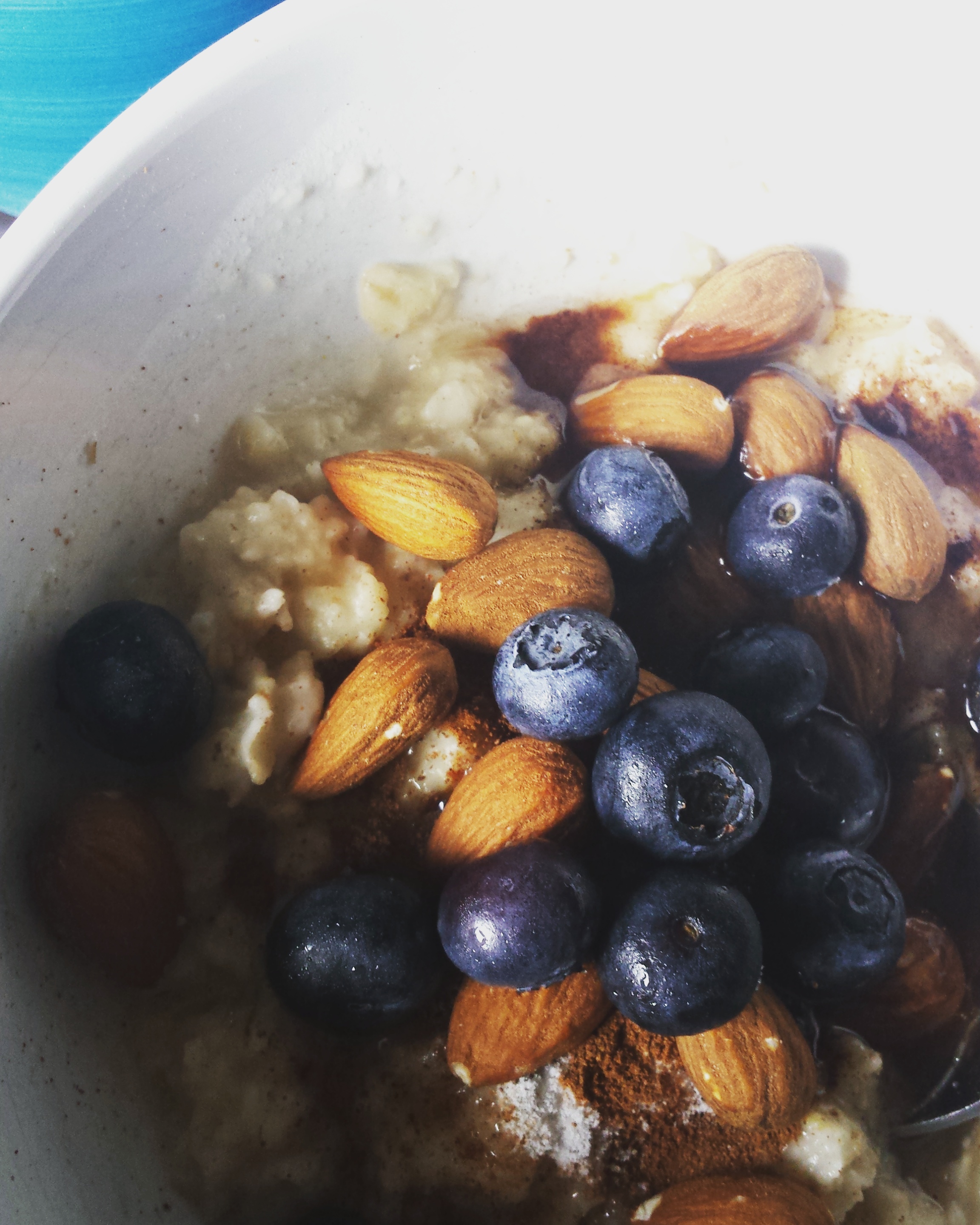 One of my staples for breakfast is oatmeal. I am addicted. A little honey, cinnamon, almonds and some fresh fruit – yum! That said, I'm all about some balance as well and every so often indulging. Last night I finally went to Moo & Brew. I'd been dying to go since I'd heard about it, and it did not disappoint in the slightest. I don't even want to know the calorie count, but it was delicious and worth it. You have to still enjoy things in life, otherwise what's the point, right?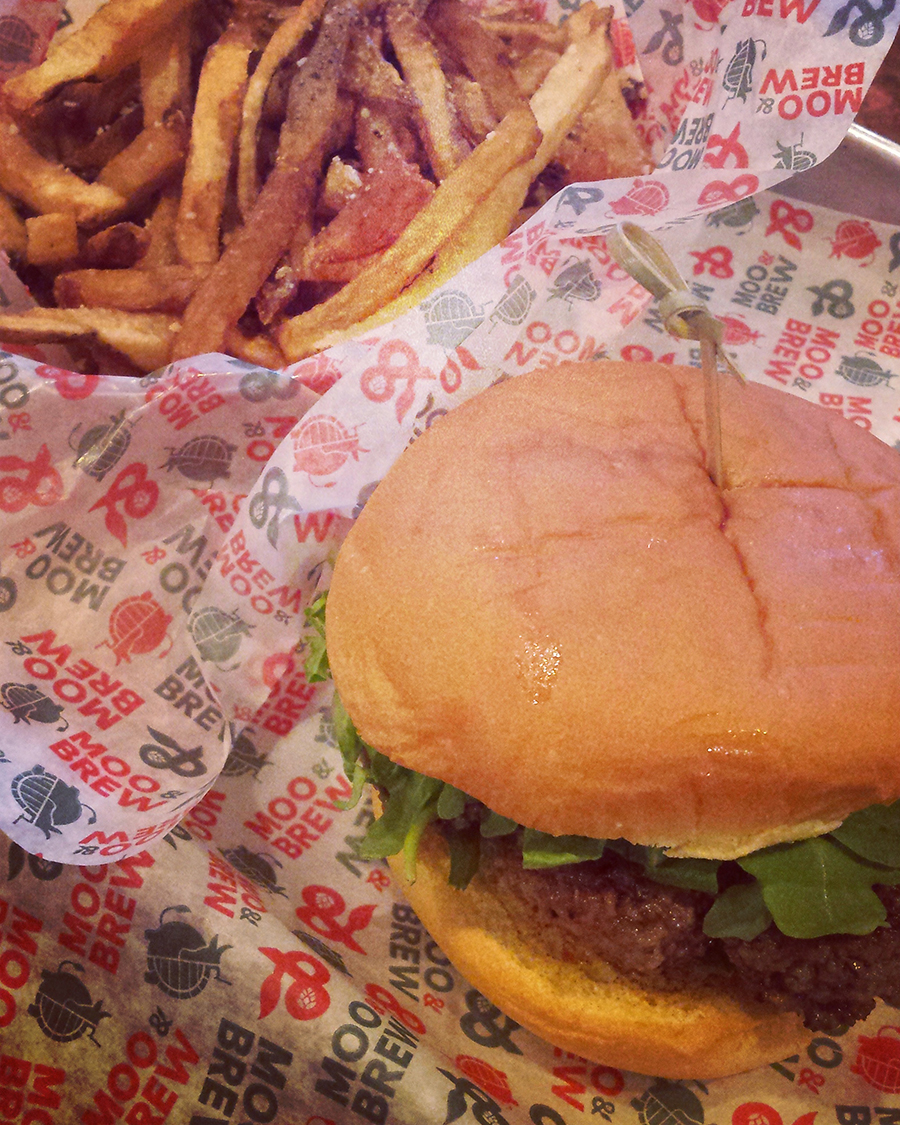 I hope to start sharing more of my journey to health and fitness here. If nothing else, it will be a nice archive of where I started and how far I end up going.