Over the weekend we headed to Charleston. On Saturday the All-Stars played the Low Country High Rollers. It was a tough game, but we were thrilled to pull out a win! Yayness!
Unfortunately after my camping trip I had a severe allergic reaction to some sand flea bites. It was horrible, and painful. I'm still on medication and the marks are all still there, but at least the itching and burning has subsided. Although we were already in Charleston Saturday morning (we got in late Friday night), we didn't have too much time to enjoy the sights. We spent the morning looking for compression socks for me so that I would at least minimize the pain when putting on skates and playing derby later that evening. We did wander around downtown a little though and grabbed a delicious panini lunch at this little cafe just off of Meeting Street.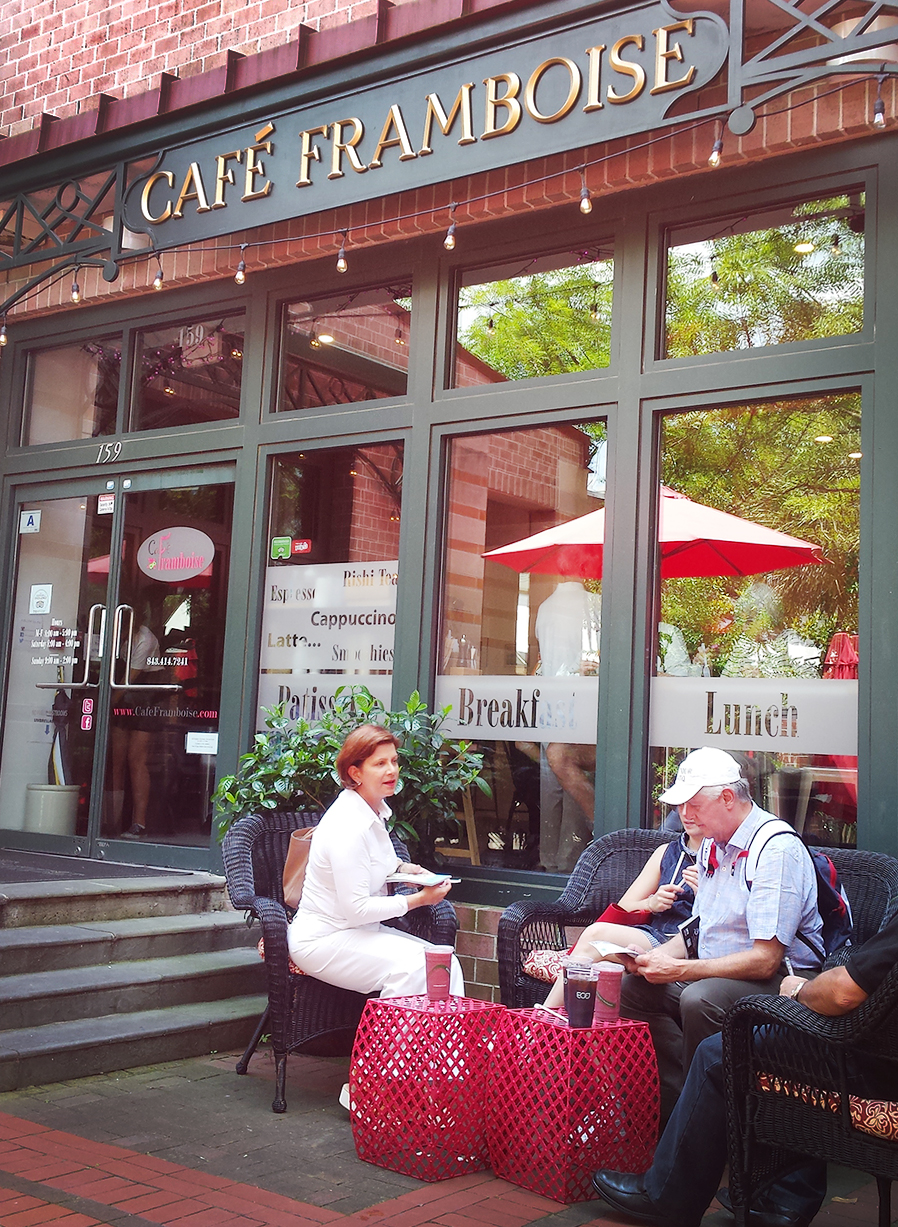 We then wandered down to the Charleston City Market to kill some time and walk off lunch. I mostly appreciated the shade and small bits of AC in the market.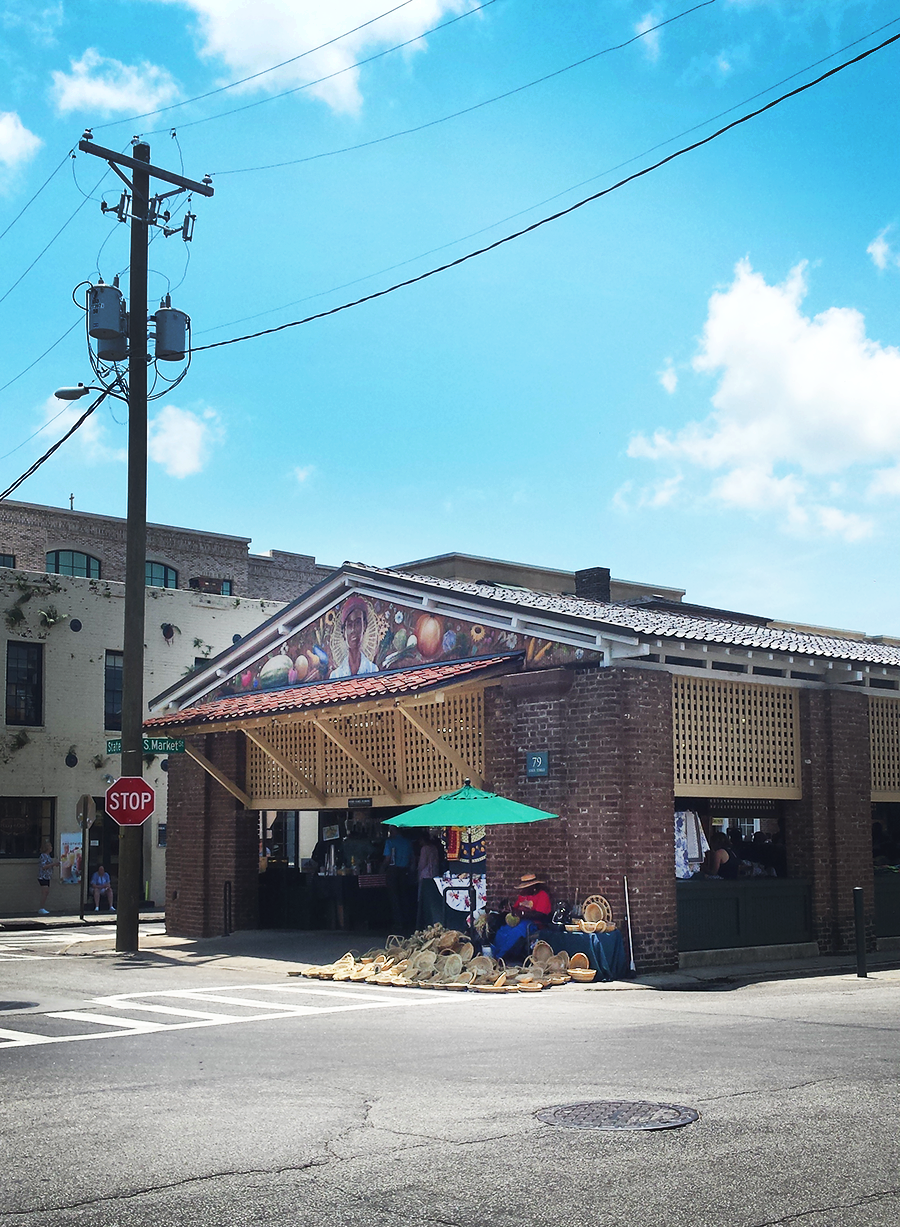 Charleston is such a beautiful city, but I'm not entirely sure I could deal with the high humidity. I was sweltering most of the time, and the bites on my legs were not happy. It was still lovely to see all the pretty streets, and of course the occasional awesome dog.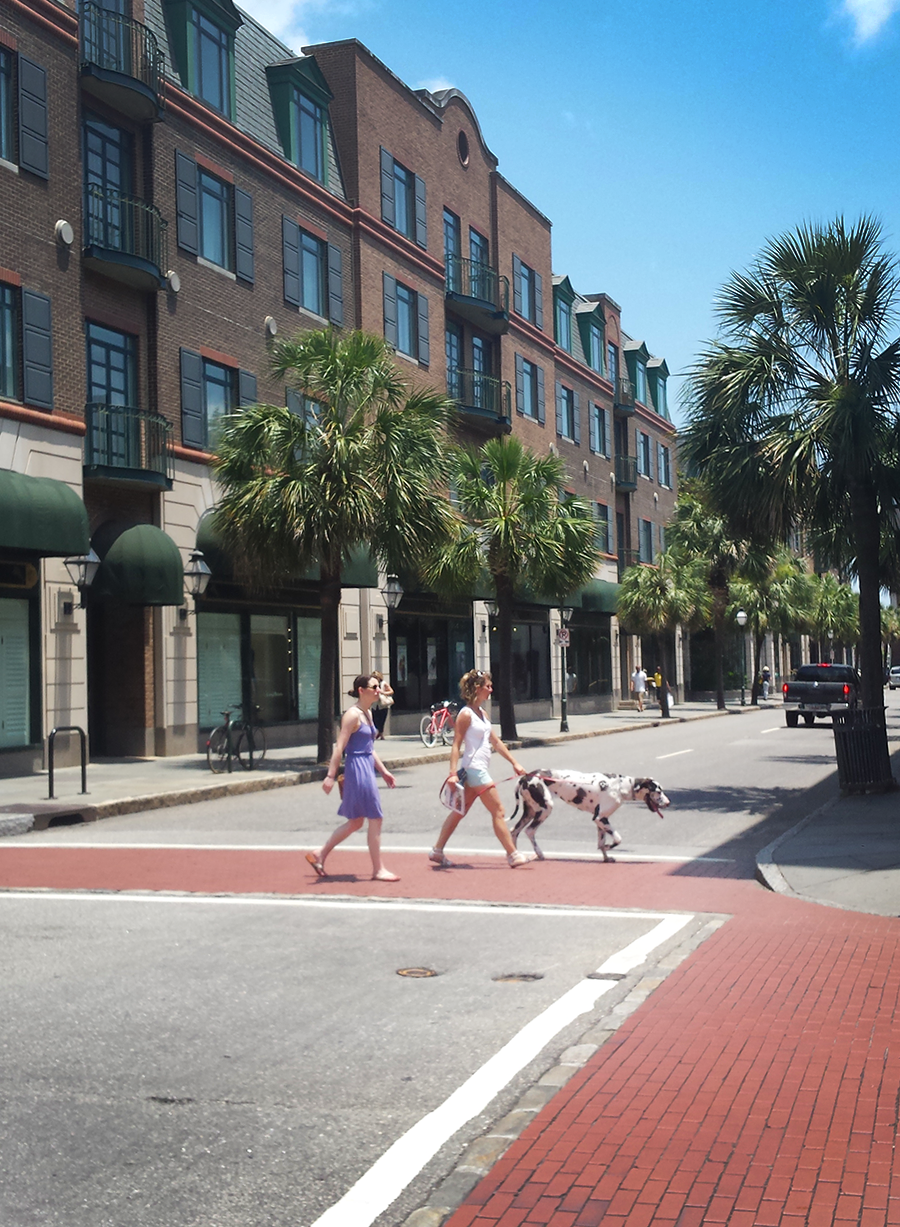 We had to cut our venturing short to get to the bout. Like I said, that was a tough game, but we pulled a strong win and I was super chuffed with my team! We were thrilled! The after party was a ton of fun as well. Including some "lady-and-the-tramping" burger (a mac n' cheese burger, btw) eating with Rita and Brad. Haha!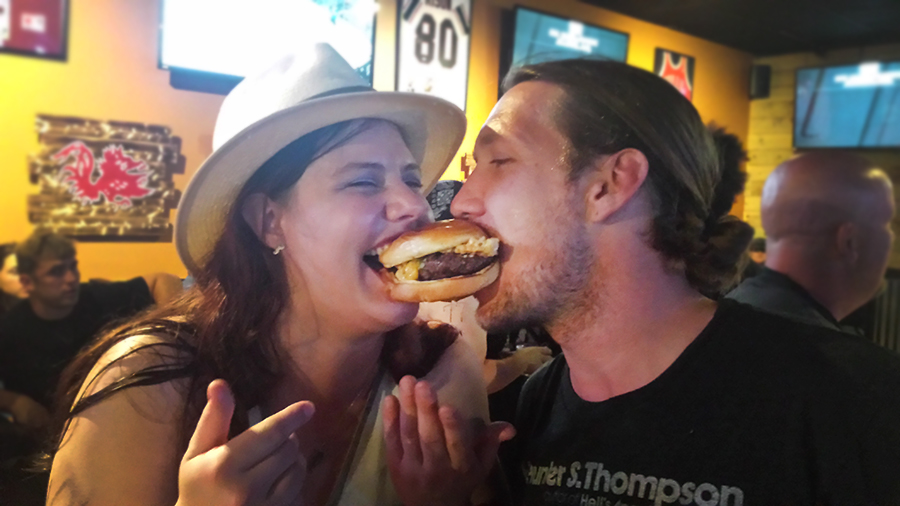 Sunday we slept in and then headed downtown to grab brunch at The Watch. SO delicious.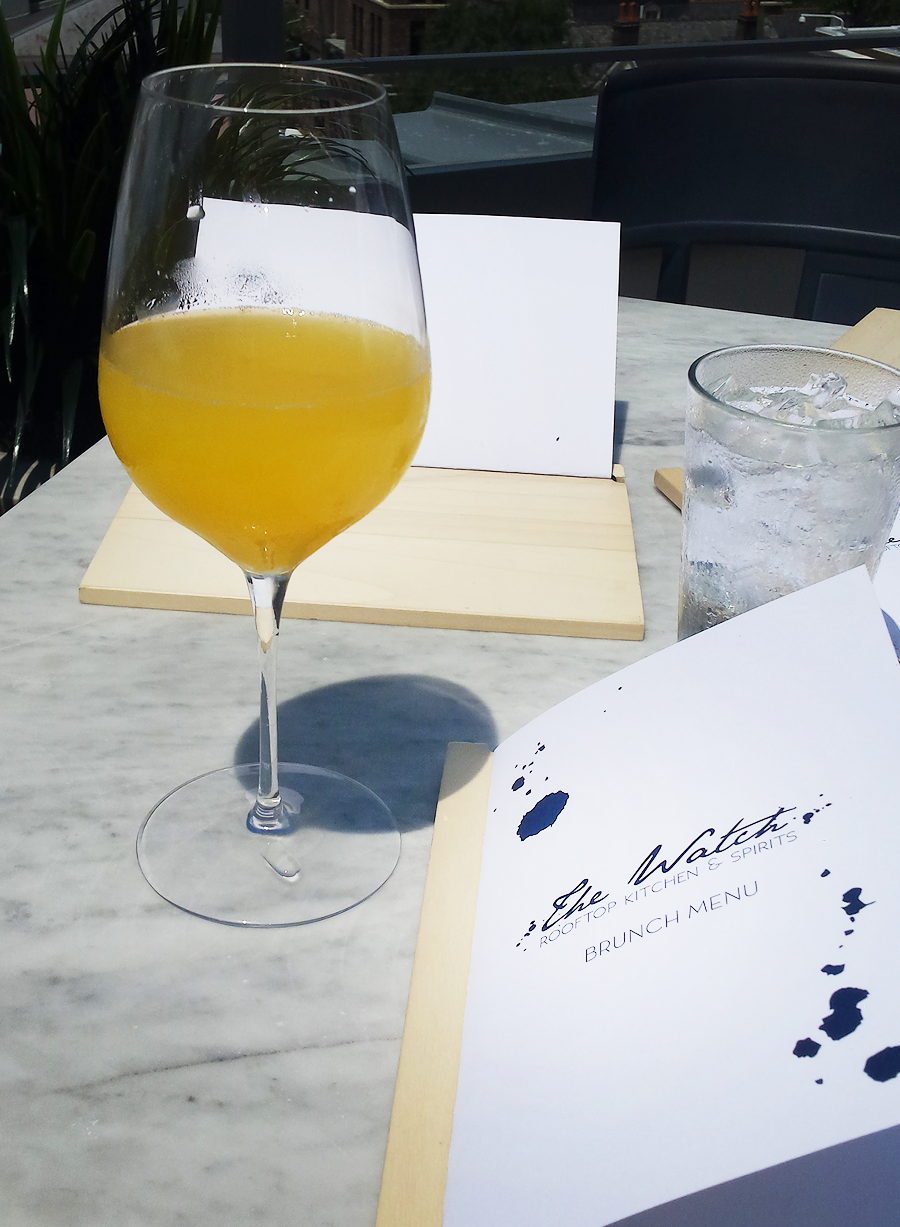 We started with a couple of mimosas and then I had the eggs benedict with cheesy grits. I can't even begin to tell you how great this food was. I was utterly stuffed, and I just kept on eating because it was so good. I'd definitely recommend them.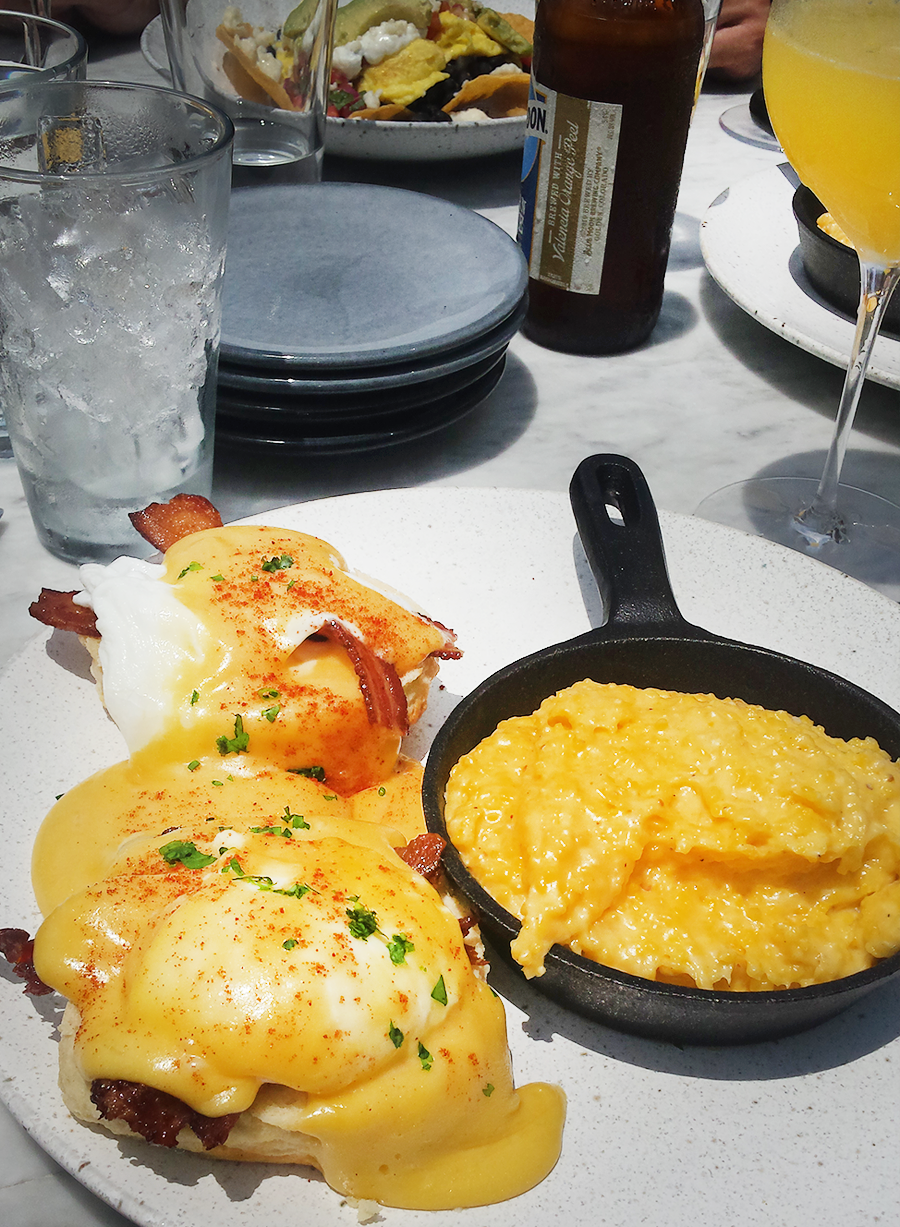 The view was pretty stunning as well. It was the perfect way to end the weekend!